Jessica Tabor Wahman, PhD
Associate Teaching Professor and Director of Undergraduate Studies for the Philosophy Department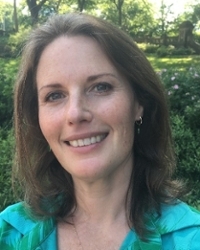 Jessica Wahman, Ph.D., is Associate Teaching Professor and Director of Undergraduate Studies in the Philosophy Department in Emory College of Arts and Sciences. She specializes in American Philosophy and in epistemological and metaphysical themes related to consciousness, mind, agency, and philosophical psychology. Her most recent publications have explored the ways in which conceptions of the self can affect thinking about free will and possibilities for human flourishing. 
Education
Ph.D., Stony Brook University, 2002
B.A., Skidmore College, 1990
Research
Philosophical Psychology and Philosophy of the Americas; Metaphysics, especially but not exclusively philosophy of mind
Books
Author of Narrative Naturalism: An Alternative Framework for Philosophy of Mind. Lexington Books, 2015
Co-Editor of Cosmopolitanism and Place. Indiana University Press, 2017.
Recent articles
"Pragmatic Stories of Selves and Their Flourishing," in Philosophy and Human Flourishing, ed. John J. Stuhr (Oxford University Press, 2023), 69-89.
"Psyche As Agent: Overcoming the 'Free/Unfree' Dichotomy," Transactions of the Charles S. Peirce Society: A Quarterly Journal in American Philosophy 58.2 (Spring 2022), 79-96.
"Buddhist Anattā, Dependent Arising, and the Problem of Free Will," Journal of Speculative Philosophy (forthcoming).
Other articles in
Journal of Speculative Philosophy
Transactions of the Charles S. Peirce Society
Education and Culture
The Journal of the John Dewey Society for the Study of Education and Culture
Contemporary Pragmatism
Cognitio
Honors and Fellowships
Distinguished Faculty Award, Stony Brook Learning Communities Program, Stony Brook University, 2001.
Greenlee Prize, Society for the Advancement of American Philosophy, 2000.
University Learning Communities Program Teaching Fellowship and Curriculum Development Grant, Stony Brook University, 1999 - 2001.